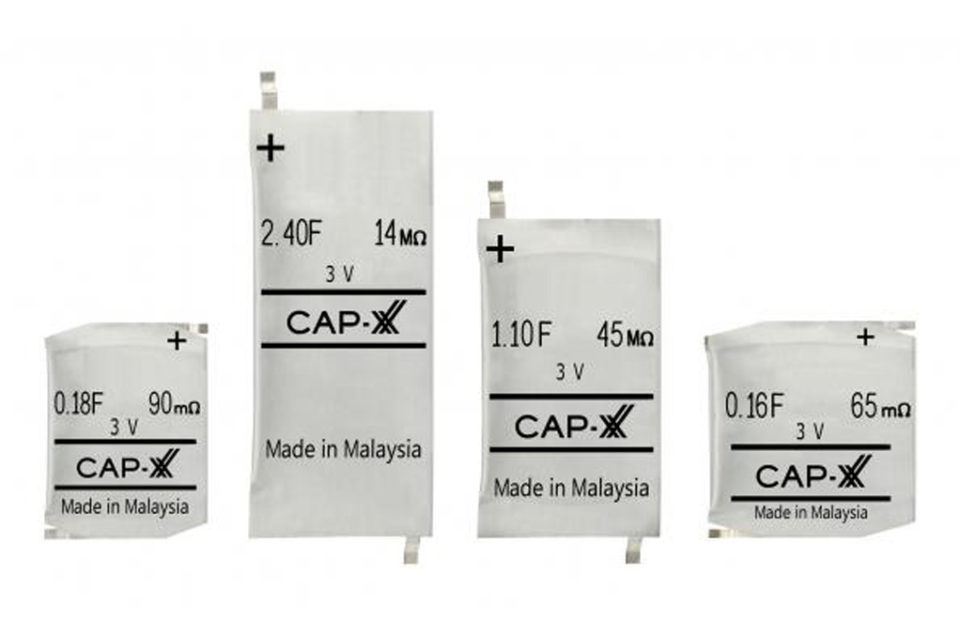 The CAP-XX Prismatic range of Supercapacitors provide a low profile, small foot print and low impedance solution to the power and performance limitations of batteries and other current-limited energy sources.
With built-in award-winning technologies, these Prismatic Supercapacitors deliver a combination of high capacitance and low equivalent series resistance (ESR). This produces very high energy density and power density, in a small, wafer-thin and lightweight package.
When used in conjunction with a low power energy source such as an energy harvester and/or low power battery, this range of Supercapacitors enables extended backup time, longer battery life, and the provision of peak power as required.
Main features
Very small low profile footprint
High pulse power capability
Very low ESR
Low leakage current
Operates across a wide temperature range (-40° to +70°C)
Meets environmental standards for disposal/operation RoHs.
For further information please contact our sales team.
https://www.cap-xx.com/wp-content/uploads/2018/03/CAP-XX-Prismatic-Brochure-Feb18-v1.pdf